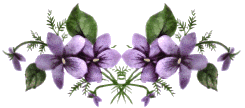 WELCOME TO OUR STORE
We offer a large variety of products. You can find gifts for everyone on your list, for all occasions. We offer Unique Collectibles, Home Accents, Southwestern Décor, Holiday Décor, Kitchen Accents, Bath and Body Products and much More!
Perhaps we can tell you a bit about our company. Ours is a Mother and daughter business. We have been in business since 1997. We have done a lot of retailing of our products as well as selling on the internet and wholesaling. We also have our own gift shop.
We realize that the demand for high quality low priced items is quite high and decided to try our hand at providing our quality products at a low cost to you. Looking for Great Prices? Stop looking and start shopping. Not only will you find exciting Home and Garden Décor, and accessories but also Fantastic Customer Service. Know that when you shop with us you will always find Great Prices, and Unbelievable Customer Service!
Please check back often as we are always adding new products. If you don't find what you are looking for please send us an email as we have over 3000 products available.Our experience and product list is extensive enough to help find the right gift ideas for that special occasion. We pride ourselves in delivering quality merchandise, on time and in a cost effective manner.
All orders are shipped within 48 hours after receipt of payment and all merchandise is guaranteed or your money back.
Thank you in advance for the opportunity to enrich your life with our high quality merchandise.
We have been doing this for a while now and our feedbacks reflect the quality of our service.
So you can Buy with Confidence!!
Thank you for stopping by. We hope you've had a great day.
Deanna McMasters & Pat Keller