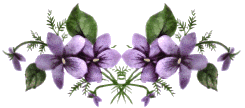 Contact Us
Our customer service hours are 8 Am to 4 Pm PST Monday thru Friday.
Our customer service team can be reached at dmspecialt@aol.com or by phone 217-443-7027.
Please note that we cannot accept returns without a Return Authorization. Please see our return policy.
Our Home Decor warehouse is located at:
Returns Dept.
Gracelock Logistics
26763 San Bernardino Ave Unit B
Redlands, CA 92374
Our Linen, Rugs and Bedding Warehouse is located at:
Returns Dept:
380 Mill Road
Edison, NJ 08817